THERE IS NO TIME TO STAY STILL IN MALCESINE
Relax your mind while training your body
You could say Malcesine is an open air gym. Mountain and river sports all in the same place under the same sky. Imagine the possibilities!
Here you have the chance to practice any water sport at any level. Sailing, windsurfing, kitesurfing, stand up paddling, and so much more just name it and Malcesine has it. And if you are not a big fan of water sports you can always turn your attention towards Monte Baldo. Here you can hike, cycle or simply enjoy a walk in nature.
Still not convinced yet? Just come here and see for yourself.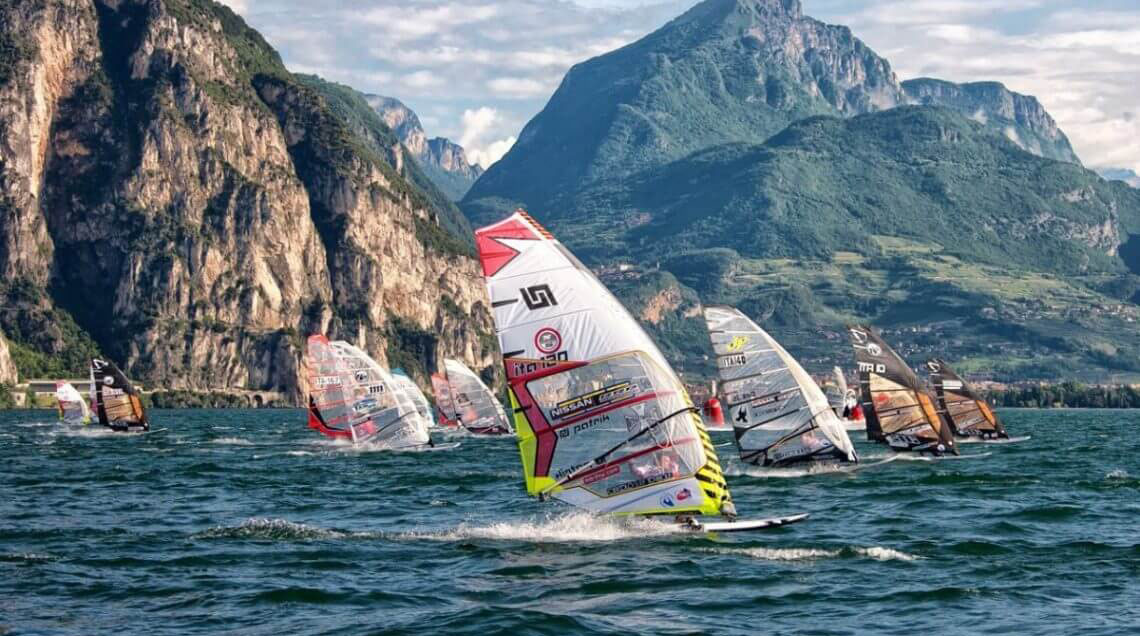 Windsurfing & kitesurfing
You can
kitesurf or windsurf in Malcesine
in the area known as Navene Beach. This area is the center of kitesurfing in Malcesine and attracts hundreds of locals and tourists passionate by this sport.
To kitesurf here, you have to join the Malcesine Kite Club and follow the rules that are published at its base.
Also, it is required that you have a license for your ability given by a competent school.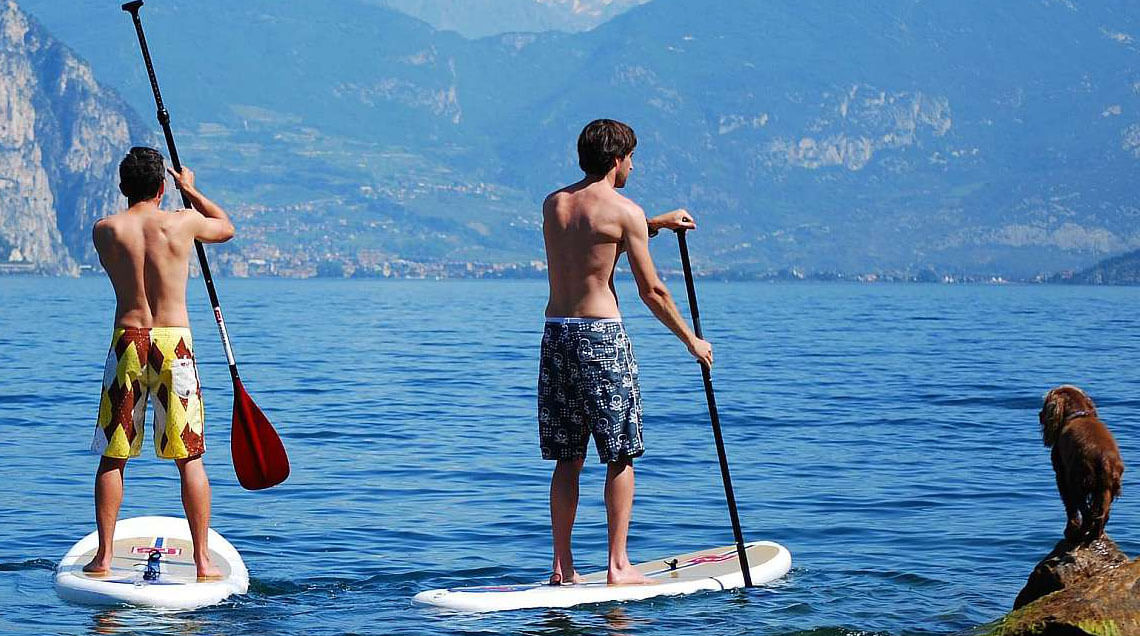 Lake Garda is the perfect place for you to learn or practice
stand up paddling.
Explore all the small islands to the south of the town as well as the nearby beaches.
Further North of Malcesine in the "frazione" of Navene you can even sign up for VDWS courses for stand up paddling and hire equipment in case you don't have your own.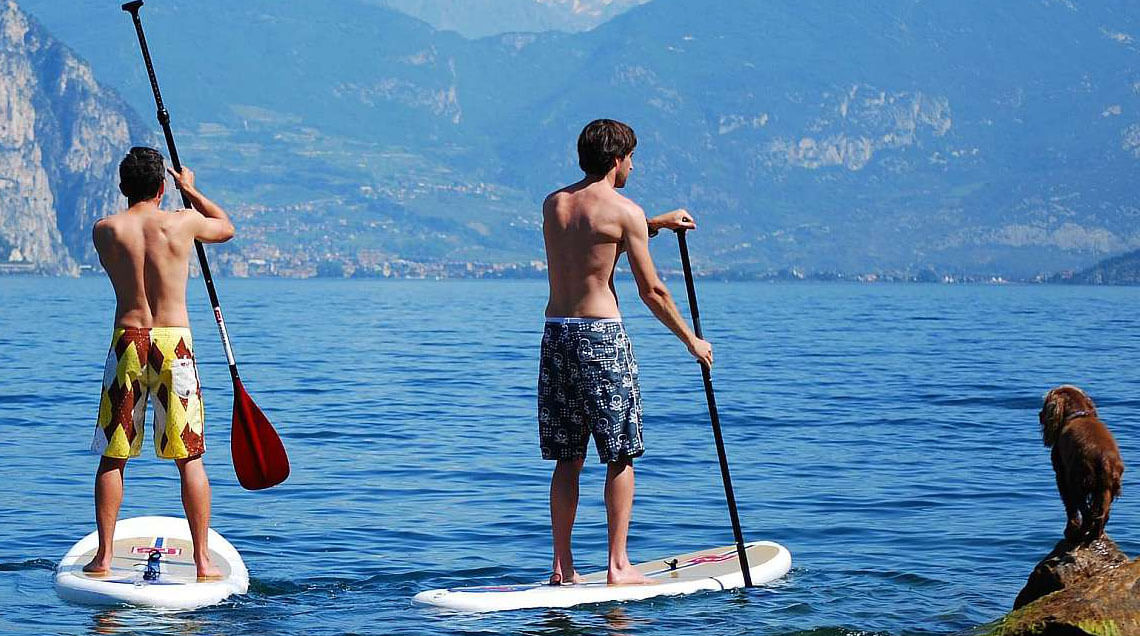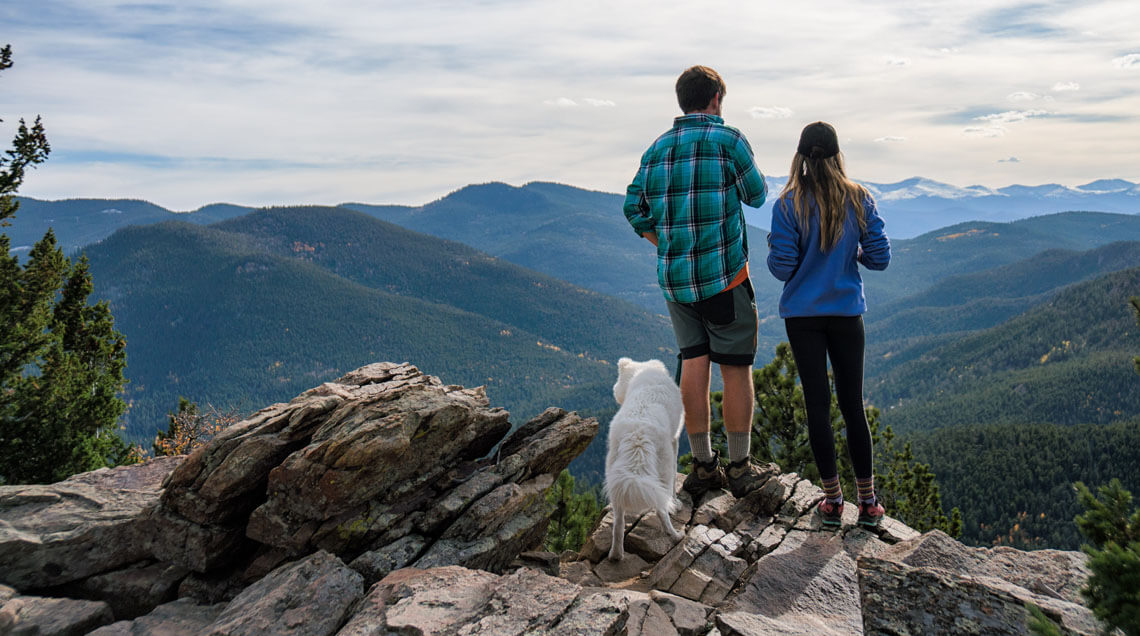 Walking, tracking or hiking can all be enjoyed on Mount Baldo. This place is simply stunning, majestic and the scenery breath taking.
The nature, the multitude of colors and the combination of lake and mountain will definitely be more than you ever hoped for.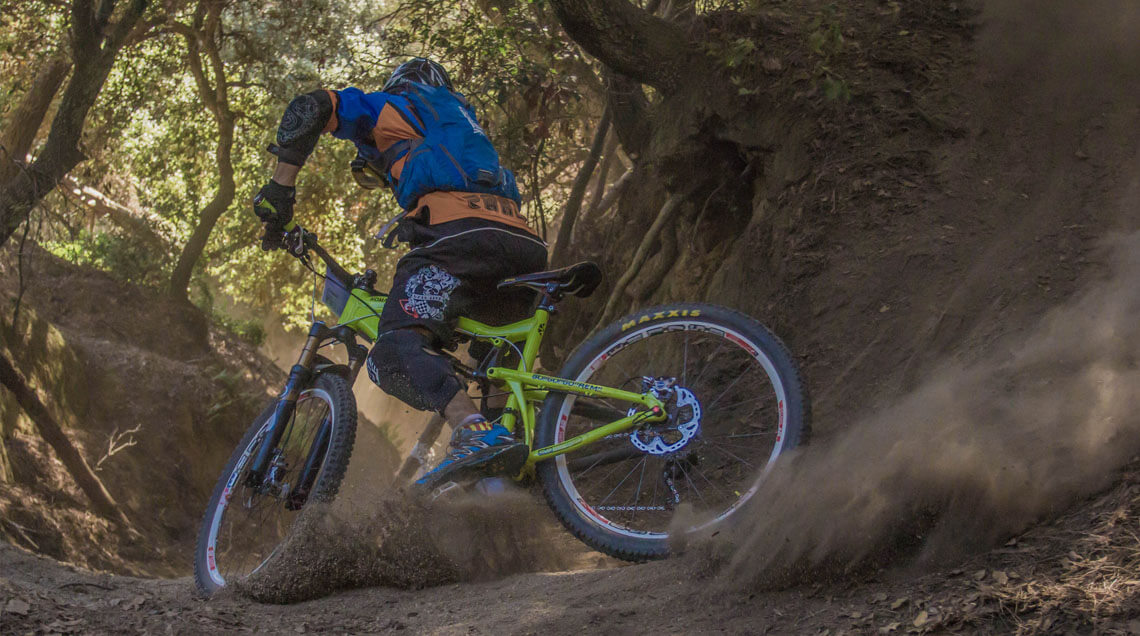 Lake Garda is the ultimate destination for cyclists from all around the globe.
From easy slopes to road bike and extreme downhill, this place won't disappoint. You can choose from a multitude of trails with different difficulties.
Malcesine even provides a comfortable cycle lane along the lake shore where kids can safely have fun. If you want to enjoy a wonderful view over the city you can choose the panoramic road that leads to the hills, or if you are more of a daredevil you can opt for something more demanding and challenging, such as the uphills or downhill on Mount Baldo.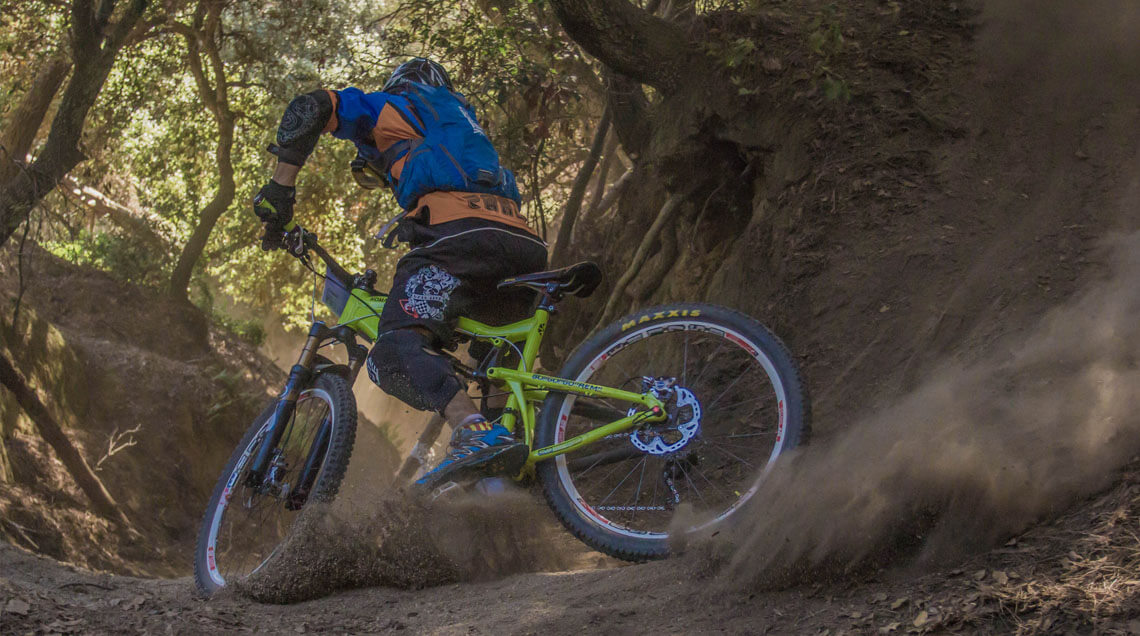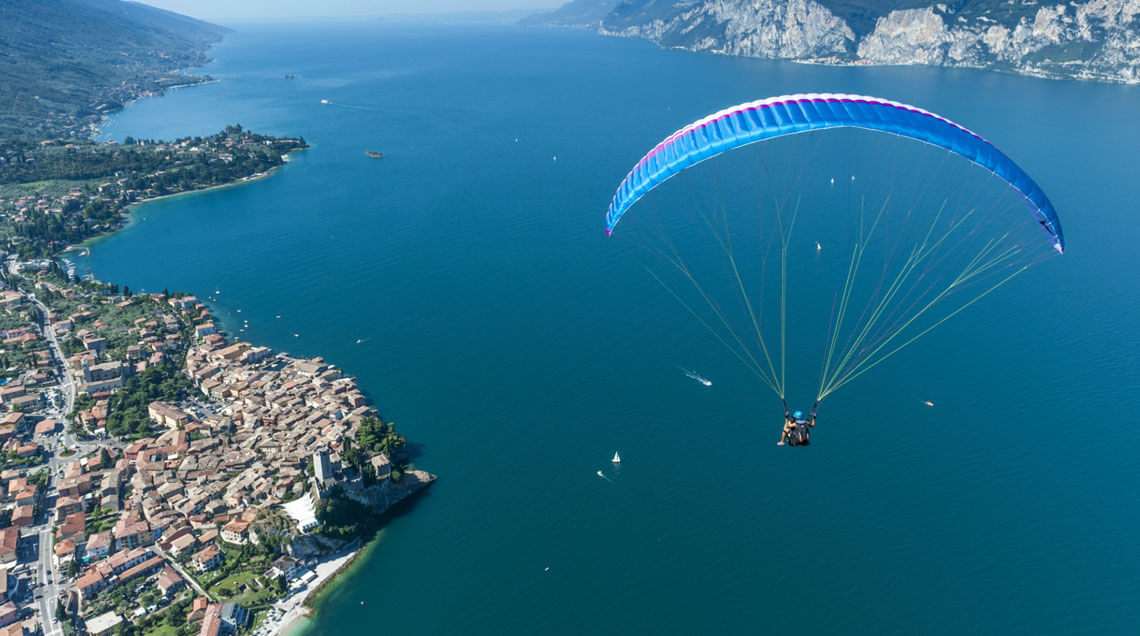 View the world from above!
Lake and mountains all around will make you fall in love with this heavenly place.
In Malcesine you can fly all year round.